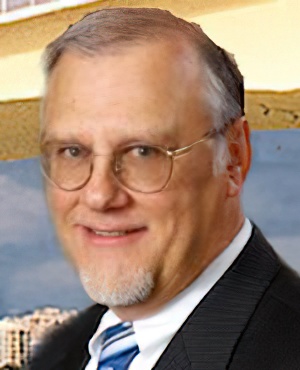 William Leininger

Click here to email
Click for Full Website
677 N. Washington Blvd.
Sarasota, FL 34236
USA
718-979-5200
Fax: 718-667-7128
MEMBER OF:









Description of Practice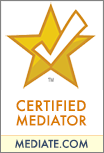 We have offered Divorce Mediation services on Staten Island from 1994 until October 30, 2020, when we relocated our practice to Sarasota, Florida. We conduct all Divorce Mediations via Zoom videoconference so you do not have to travel to a Divorce Mediator's office, but can attend from home or work!. Most of our clients wish to divorce with dignity, and with as little emotional injury to their children. Other clients are attracted to our mediation service because a "cash business" or other unreported income situation is present and they desire total confidentiality while negotiating their divorce.
We offer a Free initial 30 minute introductory mediation session via Zoom so that you and your spouse will have an opportunity to get to know Mr. Leininger and he can answer all your questions.
What have you got to lose???
Professional Background
Mr. Leininger was admitted to the New York Bar in 1975, and was subsequently admitted to the Bars of New Jersey and Florida. He devotes his practice solely to Divorce Mediation matters in New York, New Jersey and Florida. He has been a Certified Divorce Mediator in New York since 1994. Mr. Leininger is also a Florida Supreme Court Certified Family Mediator (28593F). He is also a trained Florida Elder Mediator and a trained Florida Eldercaring Coordinator, and a qualified Florida Parenting Coordinator.
Mr. Leininger has lectured on Divorce Mediation for over 25 years and until he relocated his practice to Sarasota, Florida on November 1, 2020, was generally considered the most experienced attorney Divorce Mediator on Staten Island! He has appeared on national TV & radio programs including the Sallie Jessie Raphael Show, The Phil Donahue Show, The Today Show on NBC, CBS Eyewitness News, etc!
Mr. Leininger is a founding member of the Academy of Professional Family Mediators, and is also a member of the Florida Academy of Professional Mediators. and the New York State Council on Divorce.
Experience
Mr. Leininger has mediated over 800 divorce matters in his Mediation Practice since 1996. Many of his Divorce Mediation cases involved business owners and medical professionals, assets of millions of dollars, and New York City and New York State Civil Service pensions, and bitter custody disputes.
Degrees
Mr. Leininger graduated from Regis High School in Manhattan, and St. Francis College in Brooklyn, New York. Mr. Leininger graduated with the Rank of #1 in his Evening Division graduation class of Fordham Law School in 1974
Training
| | | |
| --- | --- | --- |
| Dates | Trainer(s) | Title |
| September, 1994 | Ken Neumann - NYC Center for Mediation & Training Mediation | Basic Mediation Training - 40 hours |
| | | Florida Family Mediator Training - 40 hours |
Approach
We provide clients with knowledge of the relevant laws regarding Divorce and then empower the clients to come to a resolution which they can both embrace as fair and reasonable. Our goal is to encourage Divorce with Dignity!
Fees
The Divorce Mediation Retainer is $2500 for New York and New Jersey cases. All retainer deposits are refunded if not used up, and all retainer deposits are held in our Escrow Account and billed against each month.
Other Information
All of our Divorce Mediations are conducted on most Saturdays between 10 AM and 1 PM, between 6:30 PM and 830 PM one evening per week, as well as during normal business hours. The initial 30 minute Divorce Mediation information consultation is offered via Zoom and is free! At the conclusion of this Introductory Session, he will urge the two of you to think it over and discuss it between themselves. No pressure will be applied to pressure the two of you to proceed.
Areas of Practice
Divorce (all issues)

(800 mediated)

Divorce (parenting)
Family
Online Family/Divorce
Online Mediation
Prenuptial
Professional Services
Mediator
Counselor
Mediator-Arbitrator
Mediation Consultant
Representational Lawyer
Conflict Coach
Mediating Lawyer
Arbitrator
Collaborative Professional
Online Mediator
Online Arbitrator
Parenting Coordinator
References available upon request.
This dispute resolution professional keeps professional liability insurance.