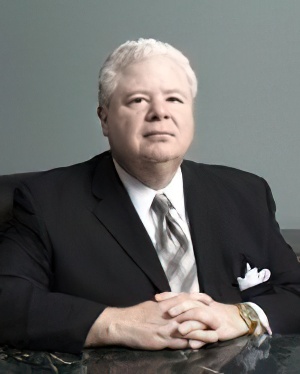 Howard S. Eilen

Click here to email
Click for Full Website
50 Charles Lindbergh Blvd,
Suite 505
Uniondale, NY 11553-3612
USA
516-222-0888
Fax: 516-222-0948
MEMBER OF:





Description of Practice
Since 1992, successfully mediated over 2,500 cases and claims involving a multitude of diverse customer and employment matters filed against both national and regional brokerage firms, and financial institutions, alleging and/or involving annuities and insurance products, Ponzi schemes, private placements, REITS, churning, suitability, fraud and omissions, wrongful termination, defamation, corporate raiding and unfair competition, hedge funds, ERISA, CMO's, Auction Rate Securities, sub-prime investments, structured products, options and commodity futures.
Professional Background
Howard Eilen is a partner of the law firm of Lehman & Eilen LLP in Uniondale, NY (www.lehmaneilen.com). He has over 40 years of extensive practical and legal experience in the commodities, securities and financial services arenas. Mr. Eilen has successfully prosecuted and defended claims filed (in court and in arbitration) against brokers arising under the federal securities and commodities laws, and the Racketeer Influenced and Corrupt Organizations Act. He has represented firms and individuals in enforcement proceedings and investigations conducted by the Securities and Exchange Commission, Commodity Futures Trading Commission, New York Stock Exchange, FINRA and state regulators. For the last 20 years, Howard has devoted substantially all of his time mediating cases.
Experience
Howard has over twenty-five (25) years of mediation experience, with the last twenty fon a full-time basis. In addition to cases filed against brokerage firms, banks and financial institutions, Howard also mediates commercial cases involving shareholder, corporate and partnership disagreements and dissolutions, professional liability, breach of contract, covenants not to compete, trade secrets and unfair competition. Howard is a member of the National Academy of Distinguished Neutrals and a charter member of its New York chapter.
Degrees
B.A., M.A. City University of New York. J.D. St. John's University.
Approach
My approach to mediation is principally evaluative and "hands on". I am always FULLY prepared for every case. I deal with complex legal issues on a regular basis, and of course the facts as they exist. I genuinely care about the litigants on BOTH sides, their respective needs and concerns, and work zealously, yet compassionately within that framework, to help effectuate a meaningful resolution. I do not require nor do I encourage opening statements unless specifically requested by the parties. My settlement rate is well over 90% and the overwhelming majority of cases settle at the initial session.
Fees
Mr. Eilen was recently voted by his peers as one of the top 500 leading judges in America who reflect the very best of the public and private bench. To view the complete survey and commentary, you may copy the following link and place in your browser: http://www.lawdragon.com/images/ uploads/pdf/LD500_Leading_Judges2.pdf
Other Information
Mr. Eilen is frequently called upon and invited to lecture at continuing legal education and professional seminars on topics including trial practice, securities arbitration, alternative dispute resolution and mediation. He has been a presenter at the Practising Law Institute, Pennsylvania Bar Institute, the Public Investors Attorneys Bar Association (PIABA), Nassau County Bar Assocation and the Foundation for Accounting Education. Howard has been appointed as a Special Master in a securities class action case wherein he supervised discovery and ultimately effectuated a complete and global settlement. He has also been appointed by several state securities commissioners to mediate classes of claims involving investors and broker-dealers, and is frequently appointed to mediate complex securities and financial fraud matters pending in the federal courts.
Areas of Practice
Business
Civil (general)
Commercial
Contracts
Insurance
Legal Malpractice
Online Mediation
Partnership
Professional Fees
Securities
Trust Management
Professional Services
Mediator
Mediator-Arbitrator
Mediation Consultant
Mediating Lawyer
Arbitrator
Collaborative Professional
Facilitator
Online Mediator
References available upon request.