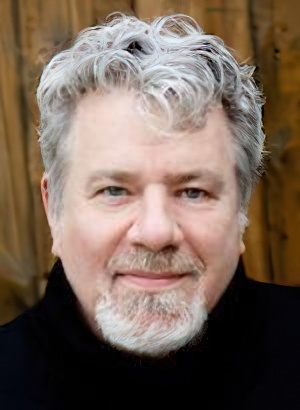 Marlon Schulman

Click here to email
Click for Full Website
280 S. Beverly Drive
Suite 204
Beverly Hils, CA 90212
USA
424.394.0999
MEMBER OF:





Description of Practice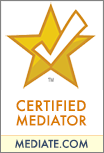 Your Definitive Choice for the AFFORDABLE resolution of disputes with particular focus on:
Entertainment - Home Contracting - Small Business (M & P) - Personal Injury/Property - Landlord/Tenant - Neighbor-to-Neighbor matters - Roomate controversies
- Successful Remote Resolutions Across the U.S.A.
- FREE Training for Remote, Online Hearings
- FREE 15 Minute Conversation - Schedule through Website www.MARSmediation.com

Experience
LA Superior Court
NY State Supreme Court
Strauss Institue of Dispute Resolution
ABA Dispute Resolution Section
NYS Bar Association ADR Training
Libertas Law Group
Law Offices of Marlon W. Schulman
Degrees
Straus Institute of Dispute Resolution - "The Gold Standard"
Quallo Mediation Training Certified
SCFM Training
Los Angeles Superior Court
New York State Supreme Court
Brooklyn Law School - JD Honors
CUNY - Brooklyn College - BA - w/Honors
Approach
We are Neutral Advocates. We advocate for YOUR position. You will be heard!
Facilitive; Evaluative; Frankly: Whatever it takes!
Fees
FREE Scheduled Conversation
Low-Priced Fees for Unrepresented Participants
Binding Mediation package fees
All Fees Confidentially Diclosed upon Qualification for Mediation
Other Information
Decades of experieince in the REAL world - not just the insutlated towers of Law, or Mediation - Real Life Expereinces informs our Hearings.
Areas of Practice
Accidents
Adult Family
Animal
Art
Automotive
Boundary Disputes
Business
Civil (general)
Commercial
Community
Construction
Contracts
Copyright
Elder
Employment
Entertainment
General
Insurance
Intellectual Property
Landlord - Tenant
Legal Malpractice
Medical Malpractice
Neighbor to Neighbor
Online Civil
Online Mediation
Online Workplace
Partnership
Personal Injury
Pet Mediation
Products Liability
Professional Fees
Real Estate
Small Claims
Workplace
Professional Services
Mediator
Mediating Lawyer
Arbitrator
Collaborative Professional
Facilitator
Online Mediator
Counselor
Mediator-Arbitrator
Mediation Consultant
This dispute resolution professional keeps professional liability insurance.