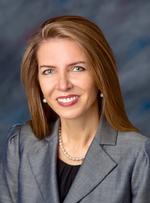 Ana M. Sambold, Esq.
Sambold Law & ADR Services

Click here to email
Click for Full Website
225 Broadway, Suite 1400
San Diego, CA 92101
USA
(858)518-2353
MEMBER OF:





Description of Practice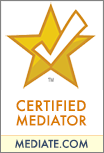 Ana Sambold is an attorney, mediator, arbitrator, and a conflict resolution specialist. She has successfully helped over 1,000 parties and attorneys to resolve their most challenging disputes involving civil, commercial, insurance coverage. consumer, personal injury, wills & trusts, employment, and real estate matters. She consistently achieves outstanding results by virtue of her remarkable tenacity, commitment to each case, extensive experience, and positive attitude.
Ms. Sambold has been recognized as meeting the highest independent standards for neutrals established by the International Mediation Institute, the National Academy of Distinguished Neutrals, and Mediate.com. She serves as a neutral on the selected ADR rosters of the American Arbitration Association, ADR Services, Inc., several U.S. courts, federal and state agencies.
As a proven leader in the ADR field, Ms. Sambold serves as an Executive Officer of the ABA Section of Dispute Resolution, Co-Chair of the ABA Advanced Mediation and Advocacy Skills Institute, and Chair of the San Diego County Bar Association ADR Section. She has served as an Adjunct Professor of Law for California Western Law School and has taught extensively in conflict resolution, negotiation and ADR.
Ms. Sambold received her credentials in mediation and dispute resolution from Harvard Law School and Pepperdine University School of Law. She can conduct mediations and arbitrations entirely in Spanish when necessary. Available to conduct mediations and arbitrations online, by phone and other remote access means.
Training
| | | |
| --- | --- | --- |
| Dates | Trainer(s) | Title |
| 2016 | Harvard Law School Program on Negotiation | Advanced Mediation Workshop - 40 hours |
| 2012 | Pepperdine University School of La Strauss Institute for Dispute Resolution | Mediating the Litigated Case - 40 hours |
| 2018 | American Arbitration Association | Advanced Mediator Training Series - 8 hours |
| 2011 | National Conflict Resolution Center | Introductory and Advanced Mediation training -80 hours |
| 2019 | Columbia Law School & Chartered Institute of Arbitrators (CIArb) | Comprehensive Course on International Arbitration - 40 hours |
| 2016 | American Arbitration Association (AAA) | Arbitration Fundamentals and Best Practices for AAA Arbitrators - 8 hours |
| 2011 | American Bar Association (ABA) | Advanced Mediation and Advocacy Skills Institute - 16 hours - |
| 2014-18 | Southern California Mediation Association (SCMA) | SCMA Conference - Advanced Track & Employment Mediation Institute - 40 hours |
Areas of Practice
Accidents
ADA
Adult Family
Animal
Automotive
Bankruptcy
Boundary Disputes
Business
Cannabis
Civil (general)
Civil Rights (discrimination)
Commercial
Community
Congregational
Construction
Contracts
Cross Cultural
Education
EEOC
Elder
Employment
Estate Planning
Evictions
Faith Based
Family
Foreclosure
Franchise
General
HOA
Insurance
Intellectual Property
International
Labor - Management
Land Use
Landlord - Tenant
Legal Malpractice
Medical Malpractice
Neighbor to Neighbor
Non Profits
Nursing Home
Online Civil
Online Mediation
Online Workplace
Organizational
Parent-Teen
Partnership
Personal Injury
Pet Mediation
Probate
Professional Fees
Real Estate
Restorative (Juvenile)
Sexual Harrassment
Small Claims
Sports
Trademark
Transportation
Trust Management
Workers Comp
Workplace
Professional Services
Mediator
Conflict Coach
Strategic Planning
Advanced Mediation Trainer
Communication Skills Trainer
Counselor
Fact-Finder
Mediator-Arbitrator
Mediation Consultant
Mediation Trainer
Mediating Lawyer
Arbitrator
Facilitator
Online Mediator
Online Arbitrator
References available upon request.
This dispute resolution professional keeps professional liability insurance.