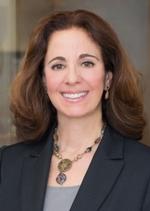 Lisa J. Smith

Click here to email
Click for Full Website
220 North Main Street, Suite 301
Natick, MA 01760
USA
508.652.0011
Fax: 508.652.0011
MEMBER OF:







Description of Practice
I mediate divorces, alimony and property division issues, post divorce modifications and parenting plans as well as out-of-wedlock maters. For couples wanting to reconcile, I offer mediation-to-stay married services. Due to the current health crisis, I offer on-line mediation for the entire mediation session. As a mediator, I help my clients focus on solutions that best meet their needs. As a compassionate listener, I can help clients better understand what are the important issues. As a skilled lawyer, I provide helpful information. My clients usually call me because they want an "amicable divorce" even if they are currently having trouble talking with their spouses.
Experience
I have received formal training in the following fields: Family Mediation Collaborative Law Marital Mediation Non Violent Communication Compassionate Listening Parenting Coordinator
Degrees
J.D. University of Colorado (Boulder) (1987) B.A. Brown University
Approach
Dispute resolution should focus on problem solving - not finger pointing. I help clients find common ground.
Fees
First 1/2 hour mediation information session is no charge. Call or e-mail my office for hourly fees.
Other Information
I am a lawyer that provides mediation, mediation representation, collaborative law, and lawyer-to-lawyer negotiations. Because I no longer enter appearances as a divorce litigator in contested divorce, my clients and their spouses feel a sense of comfort that my approach will be settlement focused. And it is settlement focused and the best way to resolve the case.
Areas of Practice
Divorce (all issues)
Divorce (parenting)
Family
LGBTQ
Marital Mediation
Online Mediation
Professional Services
Mediator
Mediation Consultant
Mediation Trainer
Representational Lawyer
Mediating Lawyer
Collaborative Professional
Online Mediator
This dispute resolution professional keeps professional liability insurance.