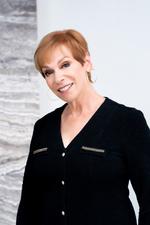 Robin Caral Shaw
Law Office of Robin Caral Shaw, P.A.

Click here to email
Click for Full Website
751 Park of Commerce Drive
Suite 128
Boca Raton, FL 33487
USA
561-504-9090
Description of Practice
Florida Supreme Court Certified Circuit, Family, and Appellate Mediator PRIMARY TRAINER (Mediation Training Group, Inc.) for Circuit, Family, and County Mediation Certification training Dispute Resolution Center (DRC) approved Appellate Mediation Specialist
Experience
1998 - FL Supreme Court Certified Family and County Mediator
2004 - FL Supreme Court Certified Circuit Civil Mediator
2010 - Completion of Elder Mediation Training
2011 - Completion of Parenting Coordinator Training
2012 - FL Supreme Court Certified Appellate Mediator
Actively engaged in mediation and mediation training. Robin was the first Certified Appellate Mediator in Palm Beach County when Florida adopted certification for appellate mediators, and has been approved as an Appellate Specialist. Robin has been a trainer in Circuit Civil and Family mediation since 2004, and frequently teaches CME- and CLE-approved programs.

Degrees
J.D. 1979 - Fordham University School of Law (2 years at Georgetown Law Center as a Visiting Student)
Approach
Robin believes that empowerment of the parties is the key to resolution, and encourages preparation for mediation so that participants (mediators and their attorneys) are able to explore options and alternatives of their choosing. She considers her style focused on the "business" of dispute resolution and encourages dispassionate evaluation of the facts and circumstances as presented by each side in a dispute. She will be as involved as the Rules permit and the parties request.
Fees
$400/hour for businesses. Exceptions may be made as appropriate for a particular case. Credit cards are accepted.
Other Information
Robin's training as a tax and transactional attorney coupled with her degree in Psychology and experience with international companies in manufacturing and pharmaceuticals, allows her to understand financial disputes and the documents involved, as well as the emotion and importance disputes and dispute resolution hold for the parties.
Areas of Practice
Art
Bankruptcy
Business
Civil (general)
Commercial
Divorce (all issues)
Divorce (parenting)
Entertainment
Family
Foreclosure
Intellectual Property
Jewelry
Real Estate
Professional Services
Mediator
Advanced Mediation Trainer
Mediator-Arbitrator
Mediation Trainer
Conflict Coach
Mediating Lawyer
Collaborative Professional
Online Mediator