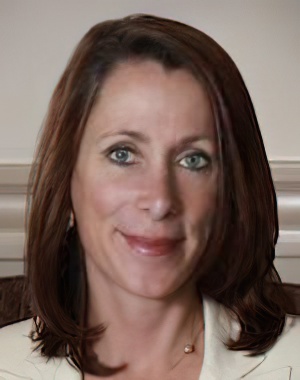 Jennie K. Welsh
Jennie K. Welsh Mediation

Click here to email
Click for Full Website
1229 West Valerio Street
Santa Barbara, CA 93101
USA
(805) 259-8097
Description of Practice
Jennie K. Welsh is a Mediator in private practice in Santa Barbara, California. She is Specially Certified in Divorce Mediation and has worked for over 30 years to settle cases involving a wide variety of disputes including employment, divorce, elder care, landlord/tenant, personal injury, wrongful death, contract disputes and more. Ms. Welsh is a member of the Santa Barbara Superior Court's Alternative Dispute Resolution (CADRe) Mediation Panel. Working both privately and in conjunction with the Court, Ms. Welsh has facilitated the settlement of hundreds of cases. Ms. Welsh also serves as Special Settlement Master for Santa Barbara Superior Court where she has worked since 2010. In addition, she is former Supervising Mediator for the Santa Barbara Small Claims Court Mediation Program, where she worked weekly training new mediators through co-mediation of cases toward settlement on the day of trial. Mediation works - by minimizing the emotional and financial costs of any conflict, while at the same time maximizing the possibility for peaceful resolution, meaningful follow-through on agreements, and ultimate satisfaction. For more information, please visit www.welshmediation.com.
Professional Background
Over 20 years' experience in Civil Litigation and Mediation. Certified in Mediation since 1989.
Experience
Hundreds of cases including but not limited to, Employment Law (wrongful termination, harassment, discrimination, failure to accommodate, breach of contract, wage & hour disputes) Divorce & Custody, Personal Injury, Wrongful Death, Landlord/Tenant disputes, and Onsite Workplace Dispute Resolution.
Degrees
Certified in Divorce Mediation through the DRPA Family Mediation Program of the Orange County Superior Court; Graduate of the State Bar of California, Law Office Study Program; BA in HIstory, UCSB; Ongoing education, training, and mentoring in the field of Mediation.
Training
| | | |
| --- | --- | --- |
| Dates | Trainer(s) | Title |
| 1989 | Community Mediation Program of Santa Barbara | Certificate in Mediation |
| 1994 | Community Mediation Program of Santa Barbara | Advanced Mediation Certificate |
| 2011 | Conflict Solutions Center of Santa Barbara | Supervisor/Trainer for Small Claims Mediation |
| 2014 | OC Human Relations | Certificate in Divorce Mediation |
Approach
Facilitative.
Fees
250/hr due at the time of service. No retainer required.
Areas of Practice
Business
Civil (general)
Community
Contracts
Divorce (all issues)
Divorce (parenting)
Employment
Family
General
Landlord - Tenant
LGBTQ
Marital Mediation
Parent-Teen
Partnership
Personal Injury
Pet Mediation
Sexual Harrassment
Workplace
Professional Services
Mediator
Advanced Mediation Trainer
Mediation Consultant
Mediation Trainer
Staff Developer
Facilitator
Online Mediator
Parenting Coordinator
References available upon request.