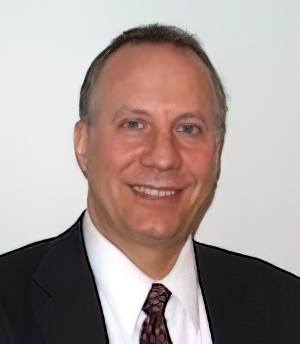 Paul A. Capriolo
Capriolo & Unglesbee, P.A.

Click here to email
Click for Full Website
196 East Main Street
Westminster, MD 21157
USA
410.871.1700
Fax: 410.871.9781
MEMBER OF:

Description of Practice
Family Law Mediator and Lawyer. I have over 35 years experience as an attorney and 20 years experience as a Family Law Mediator. I conduct private mediation sessions for parties before litigation has commenced and I have been appointed by the Circuit Court for Carroll County, Maryland, to serve as a Court Appointed Mediator. I regularly attend continuing education in the legal and mediation fields. In addition to my practice as both a private and Court appointed mediator, I practice Family Law, Estate Planning and Estate Administration, and Criminal Defense.
Professional Background
Since earning my Juris Doctor degree in 1984, I have continued to attend continuing legal education. I am a trained mediator in the areas of Family Law, including child custody issues, child access, child support,and all monetary issues in a divorce including property distribution, the division of pensions, and alimony. I am also a trained mediator in the fields of estate law and guardianship law.
Experience
I have been a trained mediator of over 20 years and currently conduct approximately 100 mediation sessions per year. I conduct private mediation sessions for people who attend mediation before commencing litigation, as well as mediation sessions for people referred to me by the Court after suit has been filed, but before the case is litigated. I have dealt with all issues related to child custody, child access, and child support for unmarried parents, and these same issues and all other issues that arise out of a marriage for married couples, including all financial issues, such as retirement accounts, pension divsion, and spousal support.
Degrees
I recievied my Bachelors Degree in 1981 from the University of Maryland, Baltimore County, double majoring in Economics and Political Science. I then attended The Catholic Uiversity of America, Columbus School of Law in Washington, D.C., graduating with my Juris Doctor degree in 1984.
Training
| | | |
| --- | --- | --- |
| Dates | Trainer(s) | Title |
| 2000 | MICPEL | Basic Mediation - 40 hours |
| 2000 | MICPEL | Family Law Mediation including custody and property issues. - 40 hours |
| 2004 | MICPEL | Mediation of Estate Disputes - 20 hours |
| 2011 | MMPE | Advanced Mediation Training- Estates- 8 hours |
| 2013 | Carroll County Family Law Administration | Continuing education - 6 hours |
| 2016 | MACRO | Continuing education - 6 hours |
| 2016 | Carroll County Family law | Training in guardianship matter and ethical issues - 15 hours |
| 2020 | MSBA | Advanced mediation issues |
| 2020 | MSBA | Family Law updates |
| 2021 | MSBA | Family Law Updates |
| 2021 | MPME | Ethics in Mediation |
Approach
I utilize a facilitative approach to mediation, where I assist the parties in coming to their own agreement. I believe that it is the parents who know what best serves the interests of their children and themselves. In addition to formulating a parenting plan, I will assist married couples with the equitable distribution of any marital assets. I firmly believe that, in almost all instances, an amicable agreement reached by the parties through mediation, is preferable to a judicial resolution. Parents of children will need to interact for the rest of their lives, and to be able to do so amicably, will make it easier for them and for their children.
Fees
Each mediation session is two hours in length and I charge $500.00 for each session, with each party typically sharing the expense and paying $250.00 each. If an agreement is reached, the fee for the preparation of a complete Marital Settlement agreement is generally $1000.00, with that fee also usually split between the parties. For unmarried parties where there are no property issues, a lesser fee may be charged for the parenting agreement, which varies based upon the complexity of the agreement.
Areas of Practice
Adult Family

(10 mediated)

Divorce (all issues)

(2,500 mediated)

Divorce (parenting)

(2,000 mediated)

Estate Planning

(5 mediated)
Family

(4,500 mediated)

Marital Mediation

(2,500 mediated)

Probate

(5 mediated)
Professional Services
Mediator
Estate Planner
Mediator-Arbitrator
Mediation Trainer
Representational Lawyer
Mediating Lawyer
Online Mediator
References available upon request.
This dispute resolution professional keeps professional liability insurance.