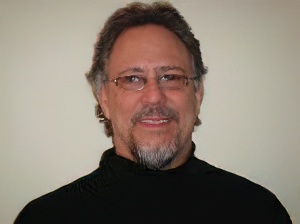 Marc Martin Ph.D.

Click here to email
499 Alabama St. Suite 106
San Francisco, CA 94110
USA
MEMBER OF:





Description of Practice
I will attempt a more transformative style of mediating assisting the disputing parties in forming their own process. I will do this with the assurance that I am there to keep things flowing in as positive a manner as is possible given the, often times, emotional undercurrents of the case.
Professional Background
I mediated neighborhood dispute resolution with the Community Boards Program of San Francisco, trained mediators, and then trained the trainers of mediators for many years. I have maintained a private mediation practice since 1985 and I have taught Interpersonal, Organizational and Group Communication as well as Conflict Resolution and Mediation courses in the Communication Studies department at San Francisco State University since 1998. In addition, I also teach Public Speaking as an adjunct professor in the Rhetoric and Language department at the University of San Francisco and International Negotiation to MBA candidates at Hult International Business School. I am a part time coach and judge for the student negotiation teams at Hastings School of Law.
Experience
Since 1985 I have mediated hundreds of disputes from roommate and landlord/tenant to family and organization.
Degrees
I received a Master's in Conflict Management from San Francisco State University, a PhD in Humanistic Psychology with an emphasis in Conflict Management from Saybrook University and I have received certificates in mediation and negotiation from the Harvard Law School.
Training
| | | |
| --- | --- | --- |
| Dates | Trainer(s) | Title |
| 1994 | US Dept. of Justice | Mediating ADA Disputes - 40 hours |
| 1993 | Mediate-Tech INC | Commercial Mediation Training - 120 hours |
| 1992 | Harvard Law School | Mediation & Negotiation Training - 60 hours |
| 1991 | American Arbitration Association | Commercial Arbitration Training - 40 hours |
| 1989 | Community Board Program | Advanced Training in Intercultural Conciliation - 40 hours |
| 1988 | Community Board Program | Training For Trainers - 40 hours |
| 1987 | Community Board Program | Conciliation and Case Development Training - 60 hours |
Approach
I strive to provide all parties in the case with equal "air time" keeping each party balanced with an equal part in the process. While I prefer a more transformative approach to mediation where the parties do the majority of the work I can also serve as decision maker or arbiter if need be. That choice is left completely to the parties involved. Since my background is in psychology I am capable of bringing the disputing parties to a point of understanding themselves and each other in a way that encourages a harmonious relationship throughout the mediation process, thereby, providing the parties with an environment conducive to bringing about a resolution that is considered fair, honest and beneficial to both sides.
Fees
$90 to $360 per hour depending upon the type case and whether the parties are for profit or not for profit organizations.
Areas of Practice
ADA

(6 mediated)

Adult Family

(46 mediated)

Art

(77 mediated)

Business

(22 mediated)

Community

(776 mediated)

Education

(48 mediated)

Employment

(62 mediated)

Family

(77 mediated)
General

(86 mediated)

Labor - Management

(17 mediated)

Landlord - Tenant

(32 mediated)

LGBTQ

(6 mediated)

Online Mediation

(29 mediated)

Organizational

(42 mediated)

Workplace

(77 mediated)
Professional Services
Mediator
Ombud
Advanced Mediation Trainer
Communication Skills Trainer
Counselor
Mediator-Arbitrator
Mediation Consultant
Staff Developer
Conflict Coach
Facilitator
Mediation Trainer
Online Mediator
References available upon request.